Guarantor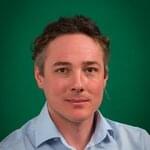 Ing. Martin Haitl, Ph.D.
Produktový manažer - bioplynové stanice, Celá ČR
MIKROP ČEBIN a.s. also offers products for biogas plants.
The GASTIM product line consists of four groups: minerals, enzymes, sulphur and ammonia binders. The composition of products can be tailored to a customer´s needs to achieve maximum efficiency of BGP operation. The combination of basic products into multi-component products packed in 15 and 20 kg paper fermentable bags provides our customers a simple and accurate solution. GASTIM products are among the market leaders, continuous innovation increases their quality and reflects the changing requirements of customers.
As part of the free service, the current status of BGP is monitored, using a certified laboratory, online transmission and interpretation of analytical results via a web interface. In this way, the customers and the employees of MIKROP ČEBÍN will receive immediate information about the state of fermentation process. Based on the data obtained and their evaluation, the overall operation of the biogas plant is optimized to ensure a stable and cost-effective biogas production.
Analysis and evaluation of substrates for BGP is a matter of course as well as the determination of methane production and more.
We offer consultancy services on the production of forage during the growing season, harvest and application into the digester. We offer the ENERGYSIL inoculant to support ensiling process. The composition of ENERGYSIL meets the specific requirements for BGP silages. It contains a combination of homo- and heterolactic bacterium strains to ensure rapid achievement of stable pH and high aerobic stability of silage. The product also contains enzymes which increase ready energy content and digestibility of silage.