Guarantor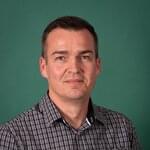 Bc. David Novotný
Garant konzervace krmiv, Celá ČR
Guarantor: Mr. David Novotný, BS
MIKROP ČEBÍN a.s. is a long-term partner of the manufacturing company Lallemand Animal Nutrition and provides distribution and technical advice in the field of forage ensiling.
MAGNIVA silage inoculants have been developed to address the specific problems we face in different types of forage, especially in two critical phases of ensiling: rapid primary fermentation and secondary aerobic stability. Other benefits include ensuring sufficient stock of stable, high-quality feed with high intake potential, providing a basis for a balanced diet and improving the return on the cost of producing silage.
MAGNIVA Classic, MAGNIVA Classic+ by Sil-All, MAGNIVA Silver+ by Sil-All increase the speed of primary fermentation and final silage digestibility. The Platinum product line (MAGNIVA Platinum 1, MAGNIVA Platinum 2 and MAGNIVA Platinum 3), based on the newly registered and patented strain Lactobacllus hilgardii CNCM I-4785, is designed to support the stability of silages and prevent aerobic spoilage during feed-out.
MIKROP ČEBÍN a.s. is also the exclusive importer and distributor of SealPlus oxygen barrier plastic sheets from the Italian manufacturer 2Gamma Srl, a leading manufacturer of plastic sheets with proven oxygen barrier effect. Tests have shown that the commonly used black and white 180 μm plastic has oxygen transmission rate (OTR) more than 60 times higher than the 150 μm SealPlus plastic. This dramatic reduction in the amount of oxygen penetrating into the upper layers of silage vastly reduces the growth potential of yeasts and fungi. The production of forage is a relatively demanding process with a great impact on profitability of dairy farm. Therefore, MIKROP ČEBÍN also focuses on providing a wide range of services. We give our customers advice during the harvest of forage and we provide silage audits. We provide this service on our own and in cooperation with technical support experts from Lallemand Animal Nutrition